We Are Professional Security Officer Educators
Private Security is a growth industry. Employers must ensure staff have the best training within available budgets. We offer efficient, cost-effective online credentialing and continuing education programs for professional security officers. We also offer instructor-led courses, permit for exposed firearms, baton permit, chemical agents (OC/Pepper) spray and Electroshock Weapon certifications at our multiple physical training facilities across Southern California (Burbank, Northridge, Huntington Beach, Upland, etc.).
Security Training Center,® LLC. is a professional security guard training company. Our purpose is to educate security personnel and organizations in the latest protocols and techniques to keep staff, property and other valuables safe. A proactive approach to security awareness prevents many problems from ever occurring, reducing risk to staff and liability. We teach early identification of potential problems and how to defuse conflicts before reaching crisis. Our staff and advisory board have decades of experience in military, law enforcement, executive protection, private security, defensive weapons and martial arts.
A truly global company, our training materials are used on five (5) continents: Africa, Asia, Europe, North America, and South America.
We offer certified/approved online courses and training materials for multiple states: California and Arizona. Hawaii and Illinois are coming soon!
Our Training Manuals
California Facility Courses
Our STC Guard Card Training® program complies with all requirements as mandated by the California Department of Consumer Affairs Bureau of Security and Investigative Services (BSIS).
At the end of our courses, while passing all exams with a score of 100% in accordance with regulations, students are provided with:
All paperwork required to apply for a California Security Guard Registration Card:


Application for Security Guard Registration
Request for Live Scan Service forms
A Certificate of Training Completion
NOTE: The actual license is issued by the State of California, not the trainer.
We are licensed by the Bureau of Security and Investigative Services (BSIS). TFF 1314 & 1462, TFB 1286
All students are provided with printed and professionally-bound STC Guard Card Training® manuals which they keep (take home).
Power of Arrest, Weapons of Mass Destruction and Terrorism Awareness.
This section familiarizes and instructs the student on the training topics delineated by Business and Professions Code section 7583.7, legal aspects, techniques, liability, and company requirements relating to the arrest of an individual.
This section must be completed before the guard is assigned to duty.
cost: $50.00
This is the complete 40-hour Guard Card course. All modules and lessons are included in this package.
Certificates of completion and application paperwork are issued when the student completes the first 8-hours of coursework.
Includes Chemical Agents module for free! ($29.99 value)
cost: $200.00
This is the stand alone course for adding the qualification to carry tear gas/pepper spray. Enroll in this course only if you already hold a BSIS Guard Card and wish to add Tear Gas/Pepper Spray qualification.
Upon successful completion of this course, the student will be issued a Certificate of Training and Identification for carrying Tear Gas and Pepper Spray.
Cost: $35.00
14-hour course (8 hours classroom, 6 hours range) in the carrying and use of firearms given by a Bureau-certified firearms training instructor at a Bureau certified training facility.
The firearm training course is designed to teach students basic technical aspects and legal responsibilities inherent in carrying and using a firearm. Knowing how and when to use a firearm are equally important. Knowing how to use the firearm may save your life. Knowing when to use the firearm may keep you from being criminally prosecuted and going to jail.
cost: $120.00 (bring own ammo, 1 caliber)
cost: $140.00 (ammo included, 9mm or .40 only)
The baton training course is designed to provide students with the minimum level of proficiency to carry and use a baton while on duty as private security guards. Individuals required to obtain a baton permit must be taught in the format described in Section 7585.9(a) of the Business and Professions Code. The Baton Training Manual provides that format.
Per BSIS regulation, upon successful completion of the course, the student leaves the classroom with the Baton Permit in hand.
Cost: $150.00
This course meets the BSIS continuing education requirement of an additional 8 hours annually pursuant to Business and Professions Code Section 7583.6(f) (1).
At the end of the course the student is provided with a Certificate of Completion in compliance with the appearance requirements stated in Title 16, California Code of Regulations, section 643 (b).
Cost: $50.00
BSIS Business and Professions Code §7583.6
§7583.6. (a) A person entering the employ of a licensee to perform the functions of a security guard or a security patrolperson shall complete a course in the exercise of the power to arrest prior to being assigned to a duty location.
(b) Except for a registrant who has completed the course of training required by §7583.45, a person registered pursuant to this chapter shall complete not less than 32 hours of training in security officer skills within six months from the date the registration card is issued. Sixteen of the 32 hours shall be completed within 30 days from the date the registration card is issued.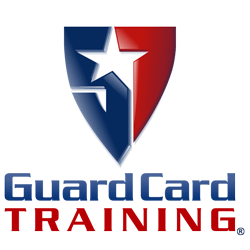 Classroom Security STC Guard Card Training®
We accommodate all aspects of training for security professionals. Our classrooms allow for classes including:

Skills Training Course for Security Guards
Complete 40-hour Guard Card course.
Permit for Exposed Firearm
Become an armed guard and earn higher pay!
Baton Permit
Carry a side-handled or telescoping baton and earn higher pay!
Annual Refresher (Continuing Education)
Pepper/OC Spray (Chemical Agents)
On-site Range Qualifications (most locations)
Red Cross First Aid and CPR/AED (some locations)
All students are provided with printed and professionally-bound STC Guard Card Training® manuals which they keep (take home).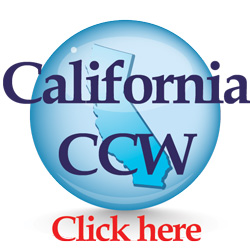 We have no fine print nor do we have any hidden costs. When inquiring about pricing ask questions and never assume the price includes everything. Our training facility has all of the forms and will help students with filling them out before leaving. Our instructors are professional, have Degrees and are NRA, BSIS and County licensed.
Walk-ins welcome!
Counties:
Los Angeles County
Orange County
Ventura County
Cost: $150.00 (plus ammo, 1 caliber)