Bill Green, M.Ed.
Director of Education (Palladium Education, Inc.)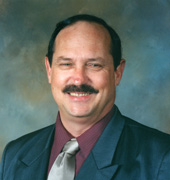 Workplace Violence: Understanding and Prevention is the work of Mr. Green after having worked in the field of mental health for 20 years. During that time, he was a unit supervisor for the State of California in Camarillo State Hospital for 15 years. He has been involved in over 500 violent episodes ranging from verbal assault to the most violent containments involving weapons.
Mr. Green has presented the seminar to police departments, casino security personnel, and numerous medical facilities in California, Nevada and Hawaii. The program has been utilized by the Rehabilitation Hospital of the Pacific for over 20 years. Perhaps the greatest reason for the success of the program is his belief that if an incident is prevented, then no one gets hurt or loses face. To that end, he designed the class with a focus on the reasons behind the violence and the prevention of such incidents. However, even in the best of circumstances, patient outbursts are inevitable. When this occurs, he believes that Compassionate Containment® is the only method that respects patients and their conditions. That is, when a patient loses control, staff can implement containment techniques that do not inflict injury or pain.
After leaving mental health he became a medical malpractice certified paralegal in Washington, D.C. In 2004 he received his Master's of Education. He taught in the Fairfax County School District and later joined a government contractor instructing proprietary software to the United States Patent and Trademark Office examiners.
Other courses that Mr. Green has taught include self-defense for women, CPR and First Aid for the American Red Cross, Paralegal Studies as a mentor, and the Civil Affairs Military Occupational Specialties Course for the US Army Special Operations Corps.